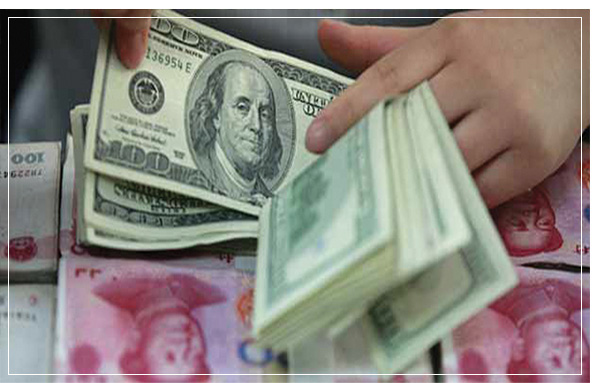 In finance, foreign investment is investment originating from other countries. FDI plays a important role in the development of every economy it helps in achieving a certain degree of financial stability development and growth.
A foreign direct investment (FDI) is an investment made by a company or entity based in one country, into a company or entity based in another country. Foreign direct investments differ substantially from indirect investments such as portfolio flows, wherein overseas institutions invest in equities listed on a nation's stock exchange.
In order to attract Foreign Direct Investment (FDI) from the world's major investors and in order to present a favorable scenario for investors the Indian government has announced a number of reforms and has implemented several industrial policies. The foreign direct investment is allowed in India through collaborations that are of financial nature, joint venture collaborations, through preferential allotments, investment through EURO issues.Apart from this it has opened of FDI route by setting up of 100% EOUs /EHTPs/ STPs etc and entering into Foreign technology agreement.
FDI policy allows foreign investment in India under two routes as under:
Automatic Route: FDI up to 100% is allowed under the automatic route in all activities/sectors except the following which require approval of the government:
Activities/items that require an Industrial Licence.
Proposals in which the foreign collaborator has an existing venture/tie up in India in the same field.
Proposals for acquisition of shares in an existing Indian company in some cases.
All proposals falling outside notified sectoral policy/caps or under sectors in which FDI is not permitted.
Government Approval Route: All activities which are not covered under the automatic route, require prior Government approval. Areas/sectors/activities hitherto not open to FDI/NRI investment shall continue to be so unless otherwise notified by Government.
Where can we help?
For expansion of existing companies or setting up of New Company having high project cost requires huge amount of Equity Capital. Foreign players provide funds at lower cost and can stand higher gestation period. It needs to understand that a small mistake in making FDI can lead to blocking of invested money.We at Monei Matters are experts in arranging FDI for various Sectors. We help our clients with respect to their all kind of their needs with respect to FDI and get your FDI complying with all parameters and registered with governing authorities properly.
Need help finding the best FDI loan and FDI finance options in Delhi, Ghaziabad, NCR?
Consult an Expert: +91 - 9313803227, 9911113227 Monday - Saturday 10.00am - 6.00pm.
Major sectors that have been benefited from Foreign Direct Investment are:
Financial sector (banking and non-banking)
Software and Information Technology
Enjoy the Monei Matters Advantages:
Integrity: No hidden costs.
Standardized information requirements.
Proven ability to arrange FDI.
All transactions / approvals undergo an intensive appraisal process.
All research work for your Projects from our dedicated team of professionals.
Competitive pricing, securitisation, refinancing, multiple pre-payment windows.
Backed by sector experts, who continuously monitor our portfolio ensuring enhanced credit quality.