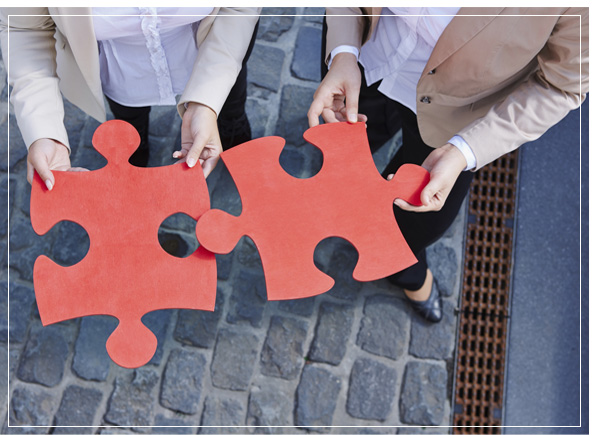 Mergers and amalgamations is one of the best processes of corporate restructuring that has gained substantial prominence in the present day corporate world. Restructuring usually means major changes and modifications in the corporate strategies and beliefs. This shift in strategic alliances is done with a desire to have an edge over competitors, eventually creating a new economic paradigm.
Through this business grow gradually over time but the new strategy of external expansion has completely changed the business sector across the world. This external expansion takes place in the form of merger, acquisitions, takeovers, and amalgamations, dramatically supporting the globalization of businesses. Merger, acquisitions, takeovers, and amalgamations have become essential components of business restructuring. The process brings separate companies together to form a larger enterprise and increase economies of sale.
Merger
A merger has been defined as an arrangement whereby the assets of two or more companies become vested in, or under the control of one company, which may or may not be one of the original two companies. The merger may also involve more than two companies. In the above instance after merger the transferor company(ies) will cease to exist & the transferee company will takes over & absorbs the assets, liabilities & business of the transferor company(ies) within itself.
Amalgamation
The term amalgamation has not been defined under the Companies Act. When Two Or More Existing Companies Combine Together To Form A New Company, It Is Termed As Amalgamation. In This Transferor Companies Loose Their Existence And The Shareholders Become The Shareholders Of The New Company.
Need help finding the best mergers and amalagamation loans and finance services in Delhi, Ghaziabad, NCR?
Consult an Expert: +91 - 9313803227, 9911113227 Monday - Saturday 10.00am - 6.00pm.
Our services in this area include:
Evaluating the feasibility of the transaction
Advising on the scheme of amalgamation
Structuring of the transaction which includes nature of the JV Company, jurisdiction, drafting the terms of the JV etc.
Assisting the client in negotiation of the deal
Advising and assisting to comply with the applicable laws and regulations
Advising and Undertaking Compliances of corporate events like Merger, Demerger, Takeover, Slump Sale or Business Transfer
Enjoy the Monei Matters Advantages:
Integrity: No hidden costs.
Standardized information requirements.
Proven ability to arrange FDI.
All transactions / approvals undergo an intensive appraisal process.
All research work for your Projects from our dedicated team of professionals.
Competitive pricing, securitisation, refinancing, multiple pre-payment windows.
Backed by sector experts, who continuously monitor our portfolio ensuring enhanced credit quality.