Loan Against Rent Receivables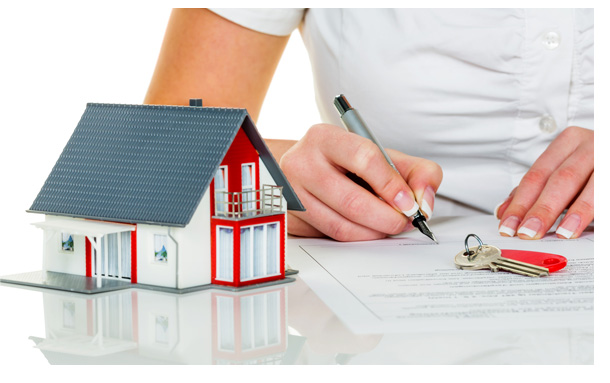 If you have rented out a property to an individual or a company, it can come handy during an emergency. You can get a loan against the rent receivables you are yet to receive in the future from your tenant. The good part is that such a loan would be cheaper than a personal loan and your tenant will pay the equated monthly instalments on your behalf.
We at Monei Matters make sure that we get you the most excellent deals for your necessity of loan against your future rental income with maximum possible finance at the minimum possible rates. Through our expertise in the property market and knowhow of the current market rates we help our clients get the best value for their property and best Loan amount against Rental Receivables.
The scope for the Loans Against Rent Receivables has been kept wide to cover the target groups, viz. owners of immoveable properties belonging to all types of the constitution. To get flexible loans against the expected cash flows of rental revenue from your property, make good use of Monei Matter's Loans against Rent Receivables. Whether you need more funds to add to your current loan, to venture into a new business or fulfill a personal requirement, Monei Matters is here to service your needs.
Quantum of Loan
The minimum amount of loan under the scheme is Rs.2 lacs and the maximum amount of loan is Rs.200 Crores and subject to a maximum of 75% of the net rent receivables.
Margin
The margin for the loan is not less than 15% of market value of the security as per the valuation report given by the Bank's Panel Valuer.
Instalment-Income Ratio (IIR)
IIR is not applicable since finance is limited to 75% of net rent receivables for the unexpired period of lease.
Interest Rate
Interest rate Prevailing from time to time on monthly diminishing balance basis will be applicable.
Repayment
Within a maximum period of 10 years by way of Equated Monthly Installments.
Need help finding the best loan against rent receivables and finance options in Delhi, Ghaziabad, NCR?
Consult an Expert: +91 - 9313803227, 9911113227 Monday - Saturday 10.00am - 6.00pm.
Eligibility for Loans Against Rent Receivables:
Individuals/ Firms/ Companies, who have property leased / rented out to PSUs, Central / State / Semi Government Undertakings, reputed corporates, banks, financial institutions, insurance companies, MNCs etc.
Property leased / rented out to Bank as office premises or quarters to its Executives / Officers are eligible to apply for a loan under the scheme.
The rent/ lease agreement should be a duly registered document. The unregistered rent/ lease agreement can be considered selectively.
The owner and the tenant(s) are creditworthy as per the standards of the Monei Matters Panel.
Enjoy the Monei Matters Advantages:
Flexible product offerings:
We offer customized loan products to suit your specific financial needs.
Efficient servicing:
We're known for speedy and efficient service. Your loan will be processed in minimum time.
Multiple Benefits:
Since it is a security-based loan,, you can enjoy attractive rates of interest and get extended loan tenure. Apply for Monei Matters Loan against Rental Receivables NOW!
Higher eligibility:
On your net rentals, you can enjoy higher eligibility and benefits from this loan.
Approval Time:
Since the loan is given based on the security of rent amount coming from an immovable asset, there are lesser verifications to be done and processing happens way more quickly