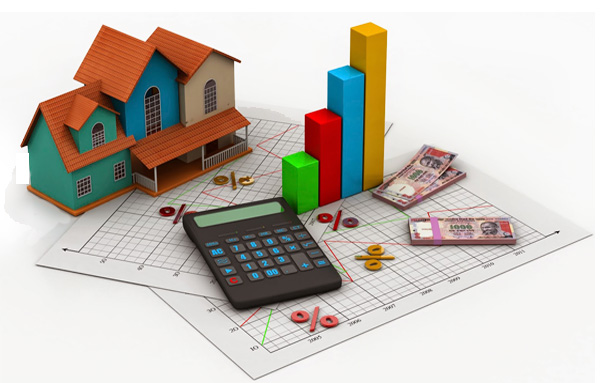 Without a doubt, financial worries are one of the most stressful events that a person can go through. Unfortunately, even if you work hard and earn a regular salary, you may find yourself short of cash, because emergencies can happen at any time. You could suddenly face a repair or maybe you have to pay a huge bill, which has arisen unexpectedly.Guaranteed approval loans against property provide you the extra money you can take out of your pocket to solve the financial crisis instantly.
Did you know the equity you build in your property can be used to increase your wealth? At Monei Matters you can use this equity to buy a 2nd property, get a loan for a holiday or even refinance so you are paying a lower interest rate! Even if you have poor or bad credit we can work with you to get a secured loan that is right for you.
A loan against property is exactly what the name implies, a loan given or disbursed against the mortgage of property. The loan is given as a certain percentage of the property's market value, usually around 40% to 65%. Loan against property belongs to the secured loan category where the borrower gives a guarantee by using his property as security. Whether you need working capital, to pay wages, taxes, the purchase of a new vehicle, office supplies or perhaps even to expand or purchase a new business, a secured loan will assist you financially within hours of your loan being approved.
Need help finding the best loan against property and finance options in Delhi, Ghaziabad, NCR?
Consult an Expert: +91 - 9313803227, 9911113227 Monday - Saturday 10.00am - 6.00pm.
We provide Home Loans for?
Purchase/ Construction of House/ Flat.
Purchase of a plot of land for construction of House.
Extension/ repair/ renovation/ alteration of an existing House/ Flat.
Purchase of Furnishings and Consumer Durables as a part of the project cost.
Takeover of an existing loan from other Banks/ Housing Finance Companies.
Buying an investment property for tax benefits & a regular and steady income.
Enjoy the Monei Matters Advantages:
Complete transparency in operations.
Interest rates are levied on a monthly/daily reducing balance method.
Lowest processing charges.
No Hidden costs or administrative charges.
No prepayment penalties. You can have surplus funds at any time thereby conveniently reducing your loan liability and interest burden.
Get maximum loan on your property.
Loan in the shape of overdraft limit.
Take over of existing High Rate of Interest Loans from other Banks/FI